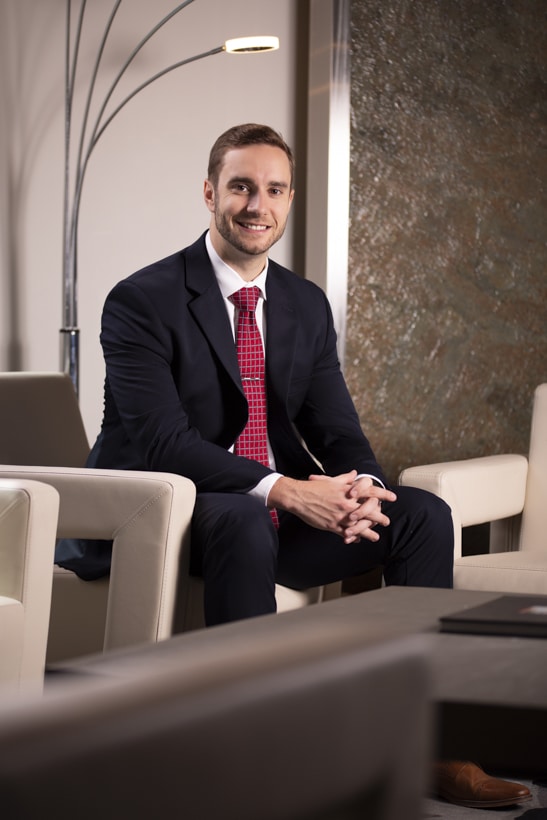 Michael Brown graduated from the University of Nevada, Las Vegas (UNLV) with a major in history and a minor in political science. He continued his studies at California Western School of Law, earning his Juris Doctorate (Cum Laude) with a concentration in Business Law with Honors. While there, he received an American Jurisprudence Award (AmJur) for the top grade in four classes, two of which were in legal writing. Michael is especially proud of the opportunity he had to clerk for The Honorable Valerie Adair, whom he considers one of the smartest people he has ever met.
While studying history at UNLV, Michael read a lot about the Founding Fathers and influential people in our nation's history who were lawyers and helped shape the country we have today with their knowledge and practice of law. That path opened Michael's eyes regarding how much the law can implement change and help people. He knew he wanted to be a part of and have a career in something meaningful and influential.
Michael began practicing law in insurance defense and quickly realized how much more rewarding it would be to work on the other side of the aisle, representing people who are in one of the worst and more difficult times of their lives through no fault of their own. He thrives on assisting them through their personal injuries in their time of need and helping them to see the light at the end of the tunnel when they can't even see it.
Michael was born and raised in Las Vegas (graduating from Palo Verde High School), and his family has been here for more than 30 years. He enjoys connecting with fellow Las Vegas natives and volunteering with numerous charities and events throughout the Valley. Michael is active in the Nevada Justice Association.
Away from the office, Michael watches and plays a lot of sports, particularly football and golf. He also enjoys camping, fishing and, every once in a while, taking a short hike. Spending time with friends and watching live music are also favorite pastimes.