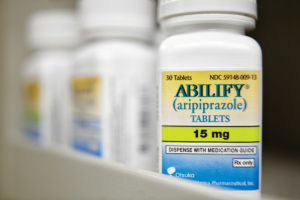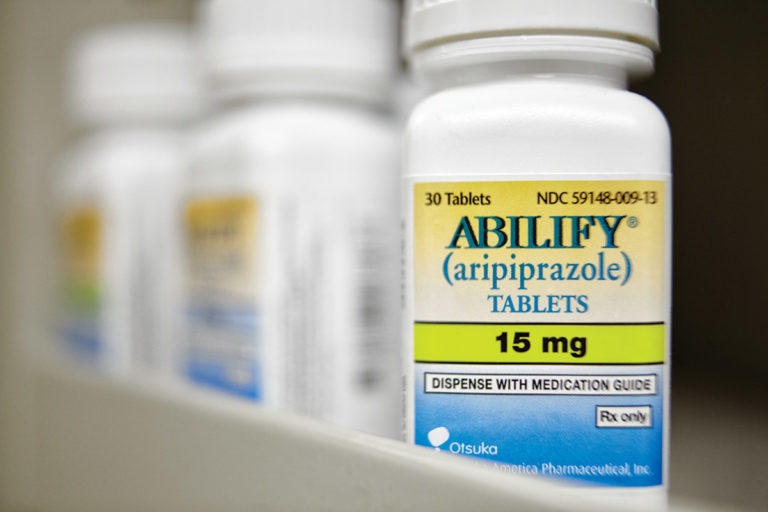 If the gaming industry could have designed a drug, perhaps there's no better match than Abilify. Abilify (aripiprazole) is the top selling drug in the United States and is used to treat depression, bi-polar disorder and schizophrenia. The drug generated $6.4 billion in revenue in the U.S. in 2013. Because of the way it affects the brain, it has been found to have an effect on impulse control, and compulsive behaviors, in particular gambling.
Abilify, first approved for use in the United States in 2002, is part of a class of drugs called dopamine agonists, and affects the dopamine and serotonin levels in the brain and can balance these levels when an imbalance occurs. But in some cases, it is linked to compulsive behavioral side effects, such as eating, shopping, and sex addiction. But perhaps the most financially devastating side effect is the compulsive need to gamble.
Many users of the drug have reported that even if they hadn't gambled previously in life, that shortly after taking the drug for the first time or after having the dosage increased, they felt an overpowering urge to gamble, and furthermore, once getting off the drug this urge abruptly disappeared.
Regulatory Activity and Reports of Gambling Compulsion
This association of Abilify and compulsive gambling has been noted worldwide. In fact in 2012, the European Medicines Agency and Health Canada (both regulatory bodies like the U.S. Food and Drug Administration) required warnings labels be added to Abilify, warning of the danger of compulsive gambling to users of the drug. While the manufacturers, Bristol Meyers-Squibb and the Otsuka Pharmaceutical Company, warned of this possibility elsewhere in the world, no warning of this type was added to the product sold in the United States until the FDA required it in January 2016.
While the reports of compulsive gambling by Abilify users started slow, with 54 cases reported to the FDA between 2005 and 2013, it is believed that this association is difficult to make and is probably greatly underreported. In 2014, 29 reports were submitted to the FDA and in 2015, 153 cases were reported. Due to the difficulty in making this association, the number of actual cases is probably much higher.
Case Studies
At this point, there is a growing body of scientific studies making this association clearer. The National Institutes of Health (NIH) have published several articles regarding Abilify and compulsive behaviors including gambling. The most recent article, published in December 2015, found of 17 cases studied 16 were possibly caused by the drug. The study also found compulsive gambling was more severe with Abilify than with dopamine replacement therapy.
One case study, published as early as 2011 in the British Journal of Psychiatry (BJPsych), found that use of Abilify adversely affected the subjects gambling activity and that gambling became a "reason to live" for one. Another case contemplated criminal activity in order to obtain gambling funds. The study also found these urges to subside after discontinued use of Abilify, or changing to another medication.
Lawsuits
Drug manufacturers and sellers have an obligation to inform medical providers and patients of potentially damaging side effects of the products they sell as they become known. Considering Bristol Meyers Squibb and Otsuka were required to add a warning of this potential side effect in Europe and Canada in 2012, but continued to market the drug in the United States, their most lucrative market, without a similar warning or even a mention of gambling in the product literature for four years until required to add the warning in 2016 indicates the manufacturers provided false and misleading information regarding the risk of compulsive behaviors that could occur with use of the drug.
A case filed August 17, 2016 alleges that use of Abilify influenced in excess of $75,000 in gambling losses. This is one of dozens of lawsuits filed in this regard.
Nevada Abilify Lawsuit
There are a growing number of lawsuits being filed by former users of Abilify, alleging that the manufacturers engaged in false and deceptive practices in their marketing of this drug. If you or a loved one was prescribed Abilify and can document significant gambling losses during the use of the drug, the Richard Harris Law Firm would like to discuss your potential case with you. Call to discuss your situation with us at (702) 444-4444.