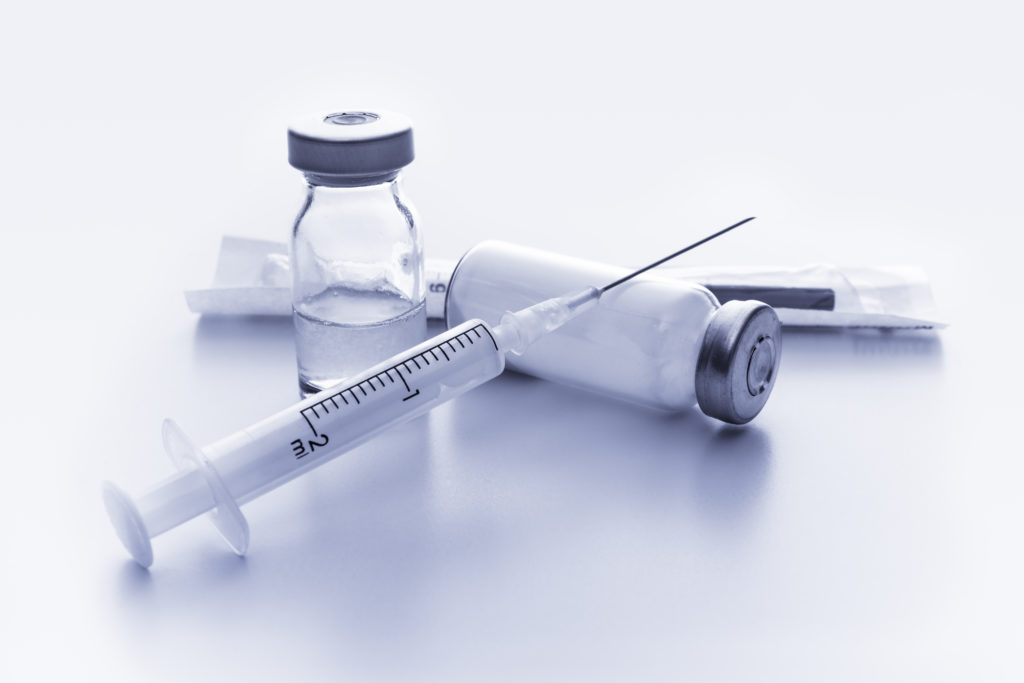 A treatment for rheumatoid arthritis (RA), Actemra (tocilzumab), is taken intravenously, or by injection. Approved for the U.S. market by the Food and Drug Administration (FDA) in 2010, the drug was not associated in any literature with cardiac or pulmonary side effects. However, since its approval, the FDA has had reports of 1,128 deaths of patients in the U.S. who took the drug.
Medical journal, STAT, after reviewing 500,000 side effect reports of RA drugs, found that Actemra side effects, which reportedly include heart attack, stroke, pancreatitis, and interstitial lung disease, among other conditions, were as high or higher for Actemra as other RA medications. The difference: the other RA drugs have warnings of such side effects on their labeling; Actemra does not.
Rheumatoid Arthritis is an autoimmune condition, which causes inflammation in the joints of the hands, feet, knees, elbows and ankles. RA is different than osteoarthritis, which is a condition of old age. RA often begins in middle age, but also affects children and young adults.
The body's immune system mistakenly attacks healthy joint tissue, which results in pain and swelling in the joints. The disease can damage cartilage and bone if untreated. It affects over 1.5 million patients in the U.S., and is irreversible. Actemra works by blocking the protein IL-6, which is the cause of inflammation in RA patients.
Regulatory Background
Genentech, a division of Roche Pharmaceuticals, a Swiss company, manufactures Actemra. The drug has been used by over 700,000 patients worldwide and had sales of $1.7 billion in 2016, making it the fifth largest selling drug for Roche. While reports of negative side effects and deaths have been mounting, Roche has not added warnings of these possible side effects to the labeling of the drug. The FDA has not moved to require these warnings either, in spite of mounting evidence.
Some doctors are concerned about the FDA's ability to monitor drugs after they've been approved. Dr. Vinay Prasad, oncologist at Oregon Health and Science University has said, "We've done a very good job of making it easier to approve drugs, often based on very preliminary evidence. But we haven't ramped up the standards of post-marketing surveillance to make sure that what's been out there for several years is safe and effective. The system is broken, and all the financial incentives are lined up to keep it broken."
Dr. Eric Brodsky, Associate Director of FDA's labeling development team explains some of the challenges that FDA faces: "Inaccuracies, concurrent illnesses, and effects of other drugs a patient may be taking, mean FAERS reports can 'show an association, but not a causal relationship.'" FAERS is the FDA Adverse Event Reporting System.
Richard Harris Law Firm Investigating Potential Actemra cases
Manufacturers are required to warn of side effects they know about, or should have known about prior to releasing products to the marketplace. Actemra has been marketed in the United States for several years and has carried no warnings of potential heart attack, heart failure, pulmonary, or pancreatic side effects. If you have been treated with the drug Actemra, and have suffered these types of side effects after use, we want to discuss your case. You may have a basis for action against the manufacturer. Call us today at (702) 444-4444.
Read More:
http://www.biospace.com/News/hundreds-of-patient-deaths-linked-to-roches-ra/459143