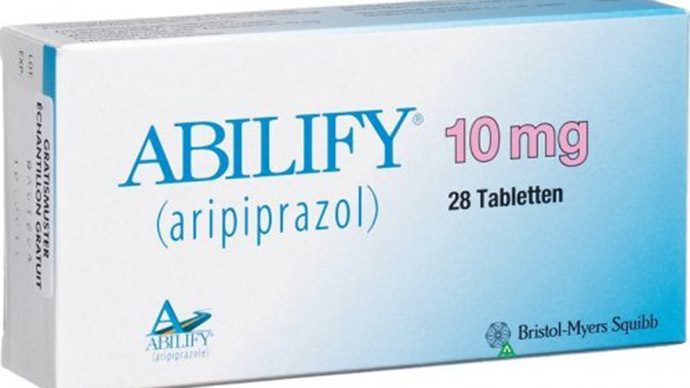 Bristol-Meyers Squibb (BMS) has settled a lawsuit, as of December 8, 2016, brought by 41 state Attorneys General and the District of Columbia, for illegally marketing Abilify (aripiprazole) and agreed to pay $19.5 million in settlement of the states' claims. This case, which is separate from the civil cases discussed previously, has to do with how Bristol-Meyers Squibb marketed the product in the various states.
While it is legal for a doctor to prescribe any medication for any condition as he so chooses, the pharmaceutical companies cannot market a medication for off-label uses. This means unless the Food and Drug Administration (FDA) has approved the drug for a particular condition or patient class, the drug company cannot market the drug for that use.
Marketing Off-Label Uses by BMS
At question in this case is BMS's practice of promoting Abilify as a treatment for children as an atypical antipsychotic and for seniors as a treatment for Ahlzheimers disease and general dementia. Neither of these uses of Abilify have been approved by the FDA.
Attorney General Eric T. Schneiderman commented:
"Drug companies should not market their drug for off-label uses or make claims that are not supported by scientific evidence," Attorney General Schneiderman said.

He continued, "Consumers must be able to rely on their doctor's advice for medication without having to worry about drug companies manipulating their advertising to promote their products at the expense of patients."
In 2006, the FDA required BMS to include a black box warning that elderly patients with dementia-related psychosis treated with antipsychotic drugs have an increased risk of death. BMS continued to market the drug as a treatment for this population and, in fact, this drug is a top selling prescription in the United States, generating over $6 billion annually in revenue for BMS.
Side Effects of Abilify
When first introduced in the 1990's, atypical antipsychotic drugs were first thought to be long-term treatment for schizophrenia, without the side effects of movement disorders known as extrapyramidal symptoms (EPS). It has been found, however, that Abilify can cause EPS and a condition known as Tartive Dyskinesia (TD), which causes muscles to contract unexpectedly at random times.
Abilify can also cause stroke in elderly patients with dementia-related psychosis, hyperglycemia, and other serious conditions.
In our blog post of September 22, 2016, we discussed Abilify's potential to affect the behavioral centers of the brain, causing compulsive behaviors such as eating, shopping, sex addiction, and gambling.
There have been several individual lawsuits filed having to do with these behavioral issues that are still moving forward in state and federal courts. This settlement with the states is not expected to influence those cases.
Nevada Abilify Lawyer
Pharmaceutical companies are required to disclose dangerous side effects of the products they market. The FDA required Abilify to add the potential gambling side effects to the product literature in 2016, even though the manufacturer knew of the problem. They were required to add a similar warning in Europe and Canada in 2012, but failed to warn of the issue until forced by the FDA to include the warning. If you have been prescribed Abilify and suffered from one or more of the side effects, call our office today to discuss you options at (702) 444-4444.