Many people will kick off the summer season this Memorial Day with weekend getaways or celebrations at home with family and friends. No matter how you celebrate, it's important to remember that Memorial Day weekend is one of the busiest times of the year for travelers—and that means an increased risk of auto accidents.
At Richard Harris Personal Injury Law Firm, it's our goal to help make our communities safer. That's why we've created this list of 5 tips to help you and your family reduce your risks on the road this Memorial Day.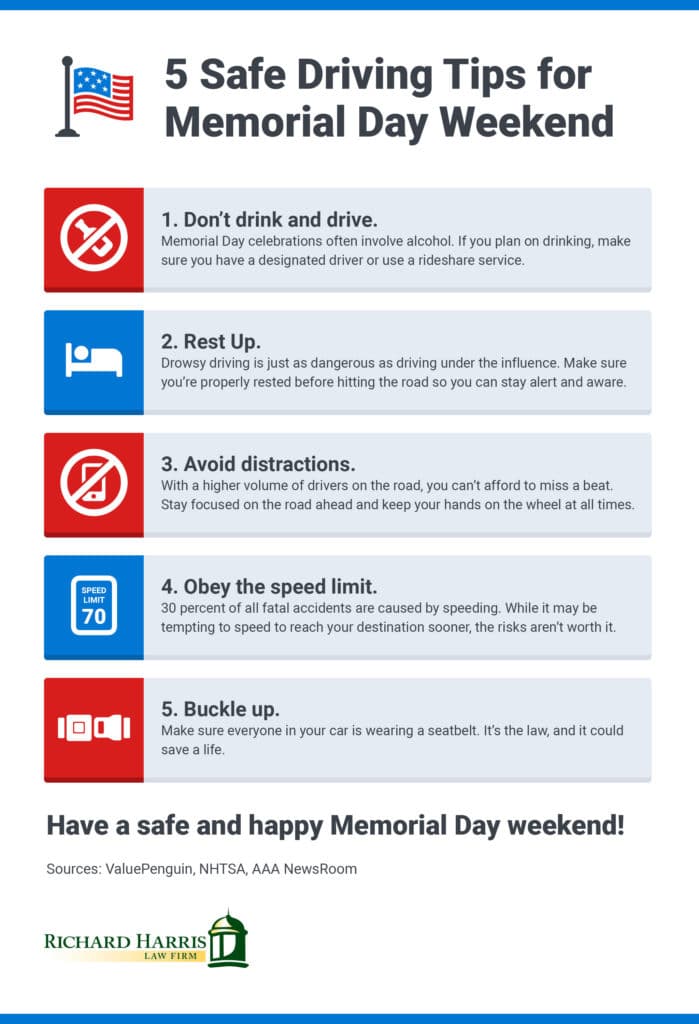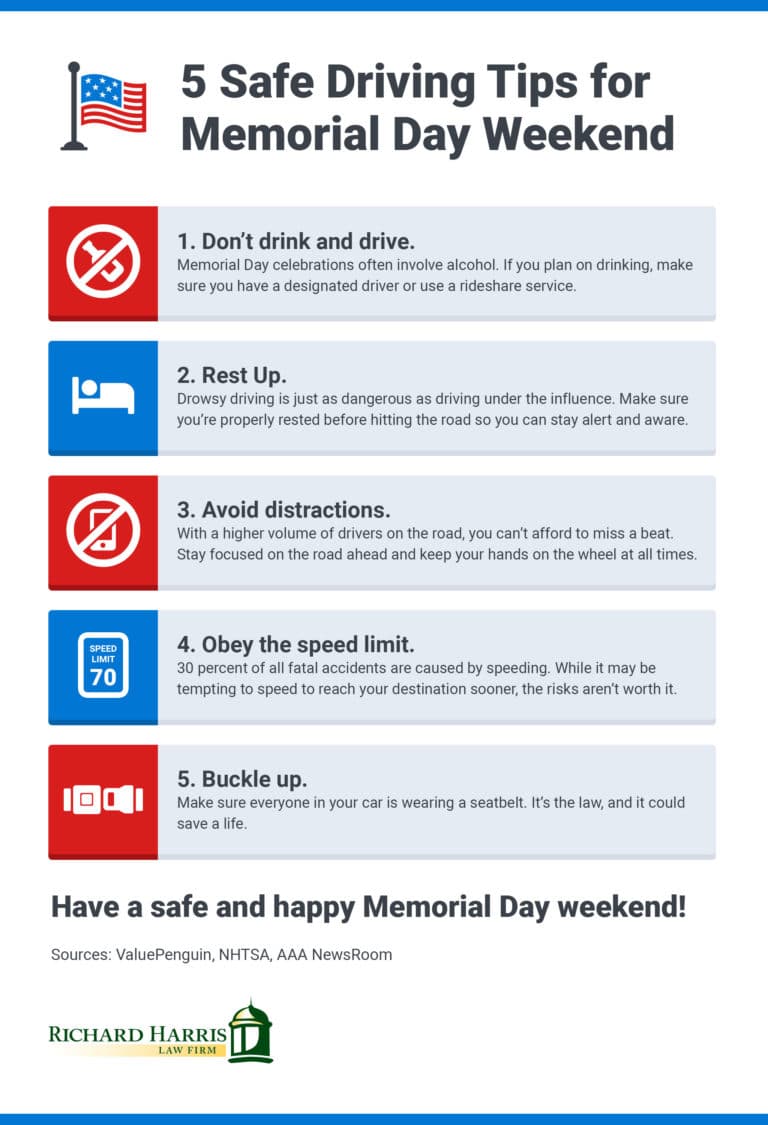 We wish you a safe and happy Memorial Day weekend!
Sources: ValuePenguin, NHTSA, AAA NewsRoom