A Video Scholarship for Students in Nevada
The Richard Harris Law Firm encourages students to creatively express true stories and life experiences to illustrate the important issue of helmet safety with a 30 second video PSA.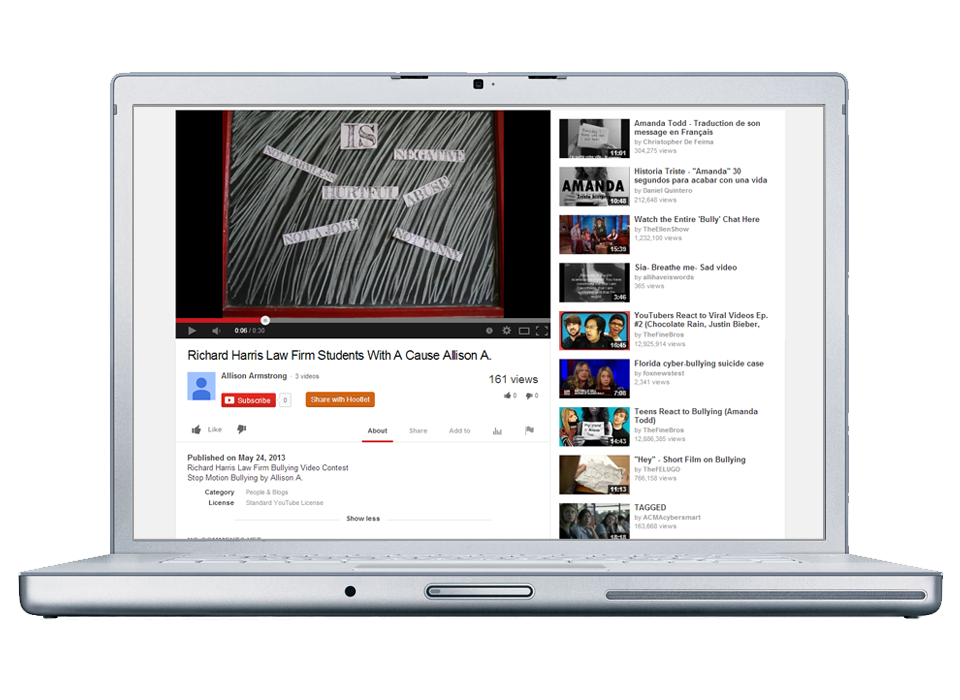 Contest Information
Participating in the 'Students with a Cause' scholarship is simple; Create a video based on the theme and rules Register Spread awareness Currently enrolled high school students,  (grades 9 to 12) in Clark County Nevada are eligible to participate.
Rules
Before submitting a video to the 'Students with a Cause' scholarship, please read through the rules carefully. Any submission that does not meet all required guidelines will not be included.
Register Now
Registration for the 2014 Students with a Cause Scholarship has closed. Please check back January 2015 for new Registration.